The bear market for all cryptocurrencies continues. But Ethereum, the second largest blockchain, is being hit especially hard. Some are now questioning how low it will go:
Ryan Selkis

@gdfhfgh4356efgh

ETH market cap down to $22 billion. It's hard to see ETH ever heading below $10 billion. (50% from here.)

+ EOS raised $5B, and has no ecosystem yet. Is ETH not 2x as valuable to investors?
+ ETH still only battle tested smart contract platform, all ERC-20 activity rests on top.
It's providing more fuel for the Bitcoin Maximalists:
Waiting for $ETH to be renamed to $DETH on exchanges.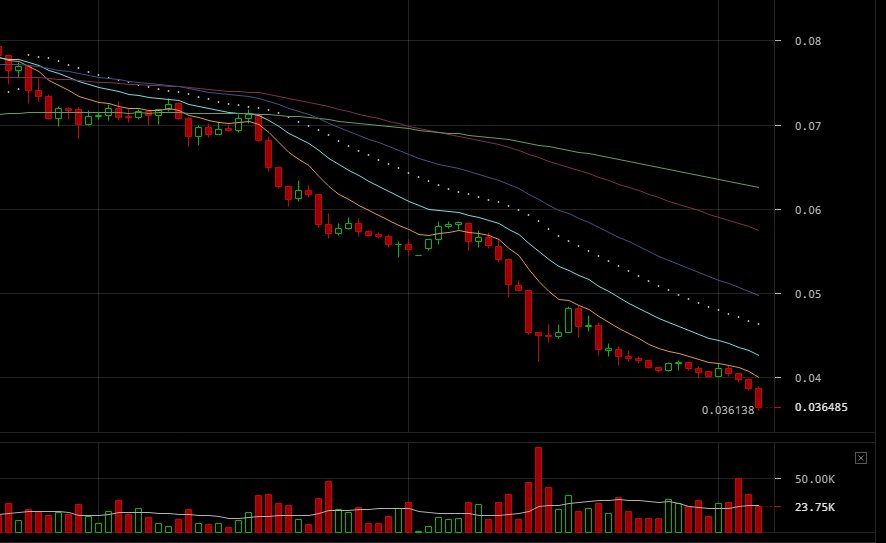 However there are still ETH believers, of course.The Week in Ethereum writer Evan Van Ness thinks Ethereum's "best case scenario is to be the native currency for the entire internet."
And ShapeShift CEO Erik Voorhees reminds us not to forget the fundamental utility of the Ethereum developer platform:
Erik Voorhees

@ErikVoorhees

@twobitidiot Don't confuse short term market movements with fundamental utility. The price of any crypto asset can move far higher or lower than the utility of the platform itself. Long term, the former will approach the latter, however.
Meanwhile, Ethereum founder Vitalik Buterin is ignoring the price action altogether and focusing on building "Ethereum 2.0," which includes Proof-of-stake (Beacon Chain, Casper FFG), Sharding, and eWASM.